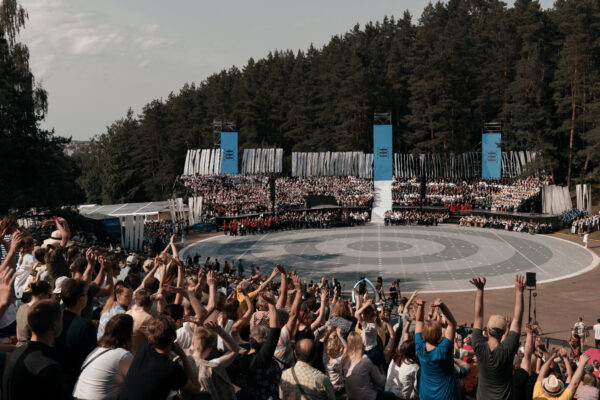 Grand Concert recording
Gaudeamus 2022 Grand Concert at Vilnius Kalnu park was full of so many special moments. 3000 of us created a precious miracle, and the audience thanked us by standing ovation. And not only that – they sang and they clapped and they swayed together with us. We didn't just reach each other's hearts – we also reached theirs. If you want to see what it all looked like for them, check out the full recording by the Lithuanian National Television: https://www.lrt.lt/mediateka/irasas/2000221351/xix-baltijos-saliu-studentu-dainu-ir-sokiu-svente-gaudeamus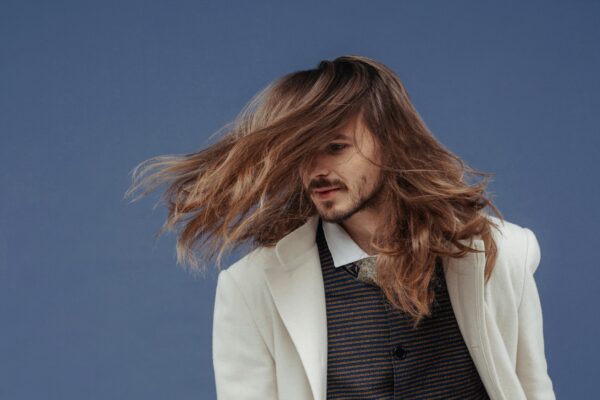 Participants schedule
Three days packed full of action are ahead of us, dear Gaudeamus participants! To make it all easier, we have compiled a schedule and put it under For Participants / Schedule. See you all super soon – Vilnius is waiting eagerly!
Don't forget to follow the official Gaudeamus Insta (festival.gaudeamus) and FB (Gaudeamus Festival) to catch the best snaps and the latest news!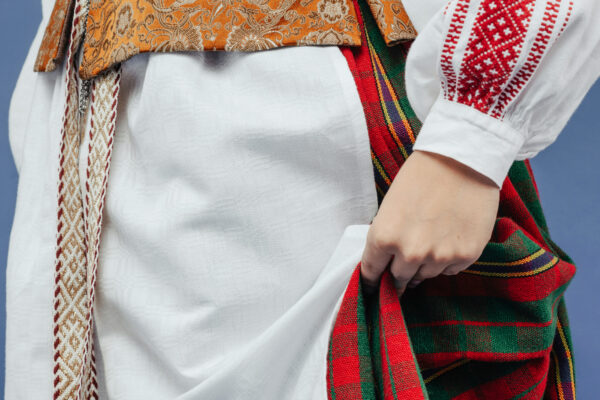 Things to pack to Gaudeamus
Have you already started packing for this weekend? Alongside the most beautiful concert costumes, comfortable shoes, sheet music and instruments, don't forget to also pack some simpler but very useful things:
– POWER BANK (there will be unguarded phone charging stations for those sleeping at Litexpo)
– IRON (there will be special areas to iron your costume at Litexpo)
– RAINCOAT (but also sunscreen and a hat)
– MATRESS + SLEEPING BAG (for those sleeping at Litexpo)
Don't forget that participants are responsible for the safety of their belongings!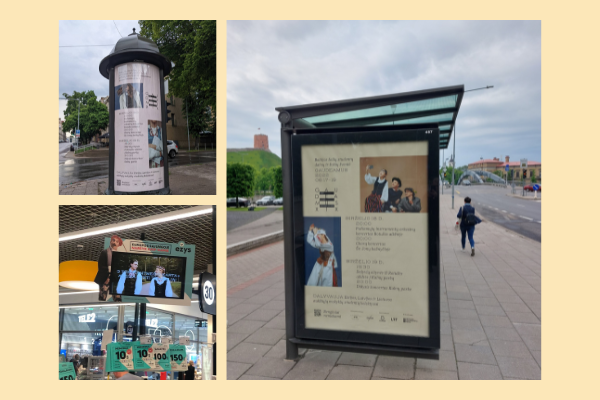 We meet this week
It's already this weekend that we meet in Vilnius! We are waiting not only for our participants who will soon begin their joint rehearsals, but also for audiences, for whom the students are preparing choir music and brass band concerts on 18 June and the highlight of our festival, the free Grand Concert at Kalnu park on 19 June at 5 PM. Posters and clips are scattered throughout Vilnius, inviting spectators to make sure they do not miss it!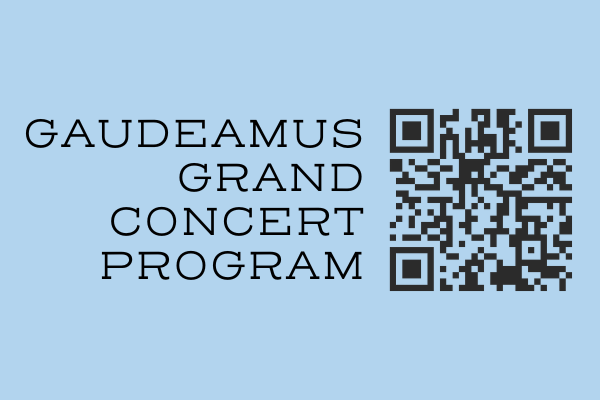 Grand Concert Program
With 10 days left until the Grand Gaudeamus Concert, we invite you to take a look at its program. It feels like we can already hear the melodies that hundreds of students will sing and see the colors of national costumes from all three Baltic states that will fill the Kalnu park stage. It will be unmatched! Scan the code or enter the address: bit.ly/gaudeamus-3000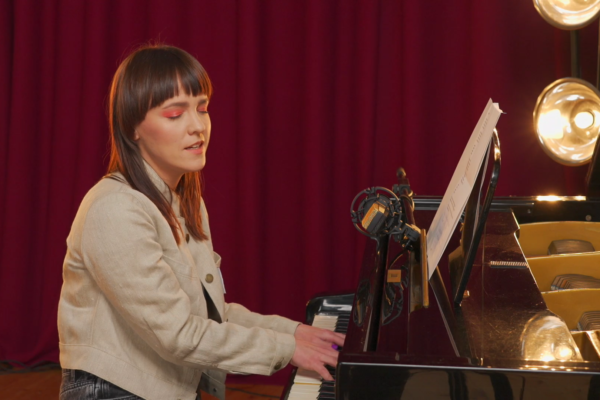 Lithuanian star Bjelle will join Gaudeamus
As revealed in Gaudeamus press conference, Lithuanian music star Raminta Naujanyte-Bjelle will join Gaudeamus with a very special song! She has written it specifically for our festival, and it will become a symbolic oath from her and all of our participants: a promise to show up for each other, always, and to stand up for truth and justice. It was inspired by words that the director of our Grand Concert, Leokadija Dabuzinskaite, collected from Vilnius University students who are getting ready to perform at Gaudeamus. What a collaboration!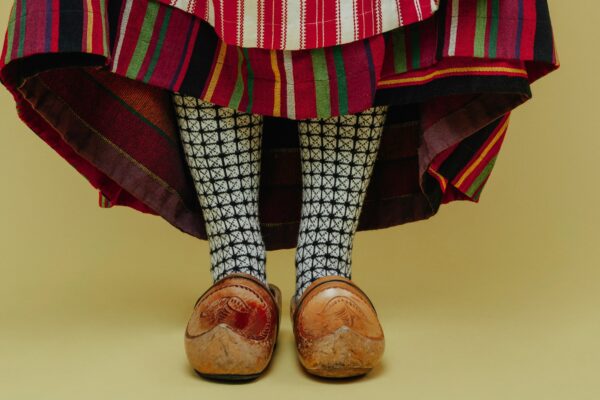 #walk15 challenge started today
From today on, our preparations have become even more fun! More and more Gaudeamus participants are joining into our #walk15 challenge to show how active they are. Join now to compete for cool prizes and get notifications from the organizers. It's easy: download the #walk15 app, click the little profile icon, then join our private challenge by entering the code Generation3000. See you there!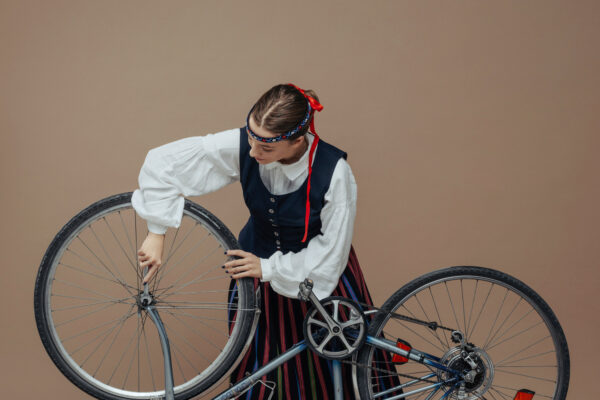 Participants, let's connect!
Shoutout to all participants! As our festival is drawing near, we invite you to connect in a new and fun way! We have paired up with the #walk15 app to offer you all an opportunity to show exactly how actively you are preparing for the festival. On the app, you will find a special Gaudeamus steps challenge which will not only allow you to compete for cool prizes but will also serve as our communication tool – you will be getting notifications from the organizers directly to your app! All instructions how to join are available from your art group leaders and national coordinators.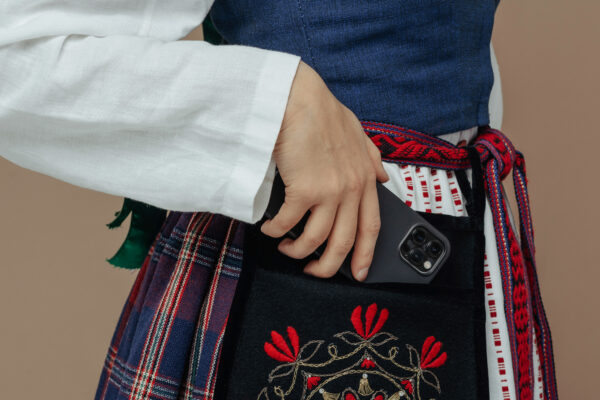 Final numbers are in
With exactly one month left until XIX Gaudeamus, we are excited to say that our numbers are as strong as always! We will have 3000 performers from Latvia, Lithuania and Estonia joining their forces for some unforgettable shows in Vilnius. 1500 choir singers, 900 dancers, 250 wind instrument players, 100 folk musicians and over 200 art group leaders will be making music and having fun together.
As you wait, make sure to follow the festival's Facebook and Instagram to keep up with the news! They are both linked in the footer.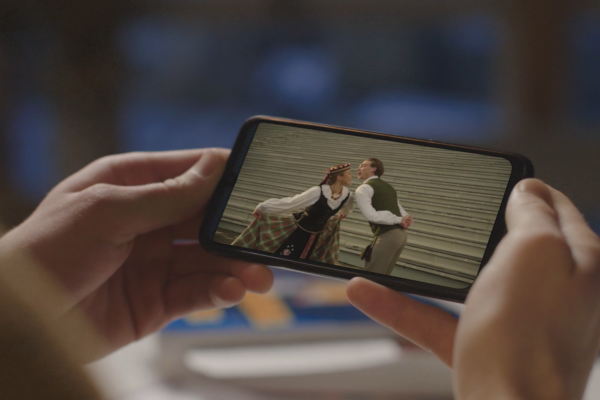 Gaudeamus greeting
The time for us to meet is drawing near, and we hope that your voices and your feet are ready! The pandemic is finally allowing us to sing and dance freely, and that is definitely what we will do. In order to still keep safe, however, we will use a very special way of greeting each other in Gaudeamus – find an instruction under "Media" -> "Video". We will also definitely raise our voices to show solidarity with the people of Ukraine – more updates on that will reach you soon.
Make sure to follow the festival's Facebook and Instagram to keep up with the news! They are both linked in the footer.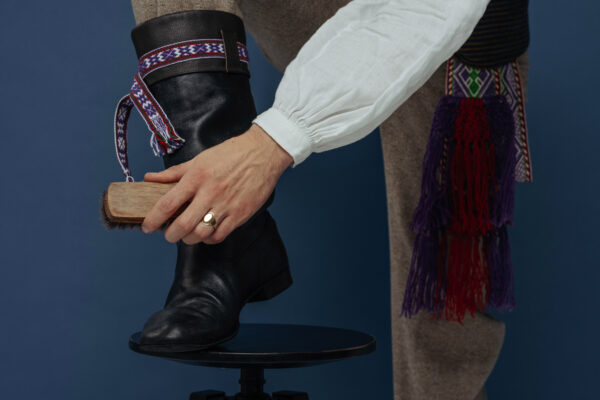 We're live!
It's our joy and pleasure to announce that the website of Gaudeamus 2022 is live! As the celebration is drawing nearer, you will find the most important resources here: your sheet music (look for them under "For Participants"), some throwbacks from previous celebrations (under "Media") and, of course, a timer on our front page – so that you know exactly how many days until we meet. Facebook and Insta updates on their way – keep your eyes peeled!